The idea of self-publishing used to terrify me, but not for the reason one might expect. It had nothing to do with a fear of failure; as an overweight, divorced, bankrupt and often-unemployed woman nearing her fiftieth birthday, I pretty much deal with failure on a daily basis. Believe me, I could write a long and detailed blog post about all of the areas in my life where I have failed.
I fail at a lot of things, and I usually do so spectacularly.
I am not afraid of failure.
But I was afraid to be a self-published author.  You see, I heard all the horror stories. I read the warnings when I haunted the writing forums to learn what the self-published authors were talking about. I learned terms like "carpet bombing" and "Goodreads bullies" and "trolls" and I almost bailed without ever trying.
It was intimidating. No, it was terrifying to think that years of hard work and effort could all be washed down the drain for reasons that had nothing to do with writing skills — or lack thereof. I was afraid to self-publish because I was worried about ending up on the wrong side of the wrong people. I was scared of pissing off someone who might take revenge on my book, because, hey, I read about it happening all the time.
But I have never been able to resist a challenge, so I swallowed my fear and self-published Her House Divided in February of 2014. I made a lot of mistakes and I realized that I had a huge learning curve ahead of me, but it's been a great ride. A bumpy ride, but still a  thrilling one.
And the people I was warned about? Yep, they exist. Trolls and Bullies and Whackadoodles, oh my!
But I've learned that those guys are the minority. A noisy minority, to be sure, but a minority nonetheless. For the most part, the world of self-publishing has turned out to be filled with helpful, supportive, and productive people who really do seem to look out for each other. I have been so warmly welcomed into the community by writers in every genre, at every different stage in their writing careers.
It's a matter of finding the supportive people and walking away from the destructive ones.
Easier said than done, right?
Here's how I see it. I can go to the writing forums and spend my time with the people who want to look for the negative in everything. I can argue with every writer who swears Amazon is stealing their money or lying about their sales, and I can end up embroiled in unproductive arguments about every aspect of writing and publishing. In the end, it would be sort of like arguing with a rattlesnake to convince it that it's a garter snake — it's an argument I can't win, and I'll just end up filled with venom.
Or . . . . I can surround myself with the kind of professionals who understand that we are all part of the same community.That's been the "bumpy" part of the learning process I referred to earlier. I've wasted far too many hours over the past year and a half, spent far too much time around the kind of folks who are more concerned with dragging down than raising up.  
For every author who spends their time mocking a particular genre or writer, there are authors like Marysol James and Mae Martini, who are always ready to offer honest feedback and practical suggestions of what works for them.  There's an M. Lauryl Lewis  standing by to chit-chat about marketing strategies and share her ideas.
For every author who takes delight in the poor sales of a competitor, there is a Nancy Gideon offering words of encouragement instead.  There's a Jasinda Wilder reaching out to say "Don't be jealous of me honey! … Just keep writing. Get the next book out because that is more room on the shelf. I'm rooting for you."
For every angry blogger posting insults and criticisms aimed at their fellow writers, there are bloggers like Ryan Lanz, Chris McMullen and Kristen Lamb, who use their blogs to offer guidance and support to their fellow writers.  And let's not forget that Kristen Lamb is also responsible for creating the "MyWANA" hashtag, which is there to remind us all that we are not alone.
We are not alone. That's what Alex Cavanaugh and his Insecure Writers Support Group are all about. We share our insecurities, and our fellow writers swoop in to offer advice or encouragement, or sometimes just a bit of virtual online hand-holding when needed.
If you go into self-publishing expecting trolls and whackadoodles, chances are good that you're going to find exactly what you're looking for. So why not look for something better? Be something better. Surround yourself with those who lift each other up, and try to do a little lifting yourself when you can.
In the week ahead, I want to challenge all of you to step out of your comfort zone and do something nice for another writer. Share a link to someone else's book. Leave a comment on a blog you've never visited before. Reach out and offer a word of encouragement to an author who's dealing with slow sales or a bad review.
Make a choice. What kind of writer do you want to be?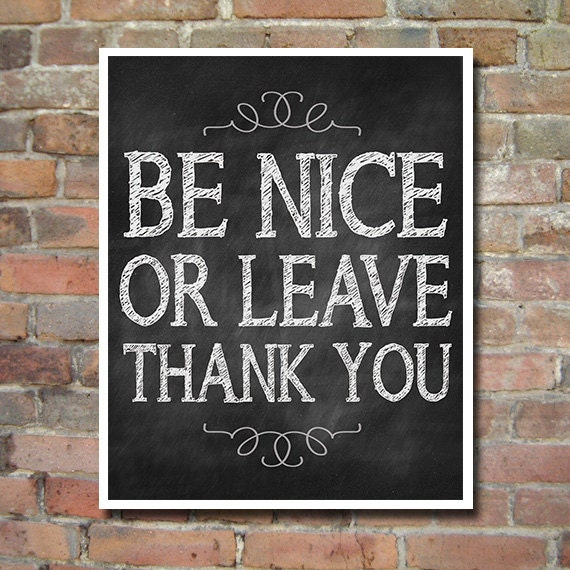 This has been my monthly post for the Insecure Writers Support Group. If you are a writer struggling with insecurities or just in need of a little support, please check out this FABULOUS group of wonderful people!  http://www.insecurewriterssupportgroup.com/p/iwsg-sign-up.html